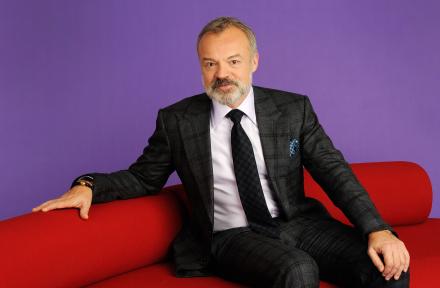 No Emma Thompson as originally billed, this week's guests are former James Bond Daniel Craig now starring in 'Glass Onion: A Knives Out Mystery'; BBC newsman and 'Mastermind' presenter Clive Myrie; presenter and current 'Strictly' contestant Fleur East, acting great Sir Ian McKellen and top comic John Bishop, who are appearing together in 'Mother Goose'; and music from Charlie Puth who performs his new single 'Loser'.
I have to be honest I was a bit surprised to hear that John Bishop was appearing in panto. Surely he has enough work already? But apart from panto being a decent earner it is also a chance to work with Sir Ian McKellen and I guess that kind of opportunity does not crop up every day. McKellen will play the title role and Bishop will play Mother Goose's husband Vic.
Mother Goose and Vic live a wholesome life, but when a magical goose (Giedroyc) comes a-knocking, will fame & fortune get the better of them? Get ready for fairies with hefty vocal chords, puppets with tap dance qualifications and impeckably constructed mayhem that will quack up the whole family. From the imaginations of Jonathan Harvey (Coronation Street, Gimme, Gimme, Gimme) and Cal McCrystal ('Britain's funniest director' Guardian) comes the MOTHER of all pantos
Bishop has done some acting before onscreen and hopefully panto should give him a chance to use his well-honed stand-up skills. He is the kind of conversational comedian who makes the very hard job of making an audience laugh look pretty easy. 
And it is worth adding that McKellen will probably be looking forward to working with Bishop. McKellen has a well-publicised love of stand-up comedy, going right back to seeing comedians during the tail-end of musical hall and variety when he was growing up in the north of England. So maybe this double act is not as unusual as it initially seems.
The Graham Norton Show, Friday, November 25, 10.40pm, BBC One.Graham Norton picture: So Television
Hello! Thanks for reading all the way down. I wish I could give you a prize. But BTJ needs your support to continue – if you would like to help to keep the site going, please consider donating.
Zircon – This is a contributing Drupal Theme
Design by
WeebPal
.